As the cryptocurrency craze has exploded over the last few years, so too have some of the biggest crypto scams. While scams are nothing new in any industry, it is dangerous to assume that the cryptocurrency world is immune.
For those new to cryptocurrencies, it can be difficult to spot a scam just by looking at an advertisement or product. First-time buyers should be extra careful when searching for digital currencies and should double-check everything before investing their money and end up with on one of the biggest crypto scams in the future.
During 2017, cryptocurrencies became known for astronomical gains as many investors jumped into the market. With a 1,000% gain in some digital currencies, it is no surprise that investors from all backgrounds were interested in finding out about investing.
The problem is when well-intentioned investors find a high-yield investment and want to share it with friends and family who may not be so well versed in cryptocurrencies. Scam artists have taken advantage of this opportunity and started a number of schemes. Let's take a look at the most successful scams in crypto history and find out what we can learn from them to avoid being scammed.
Before we begin, it is important to state that any investment could end up with a loss for you, but these 10 scams were particularly successful at taking people's money.
1 – Onecoin (Estimated $4 Billion)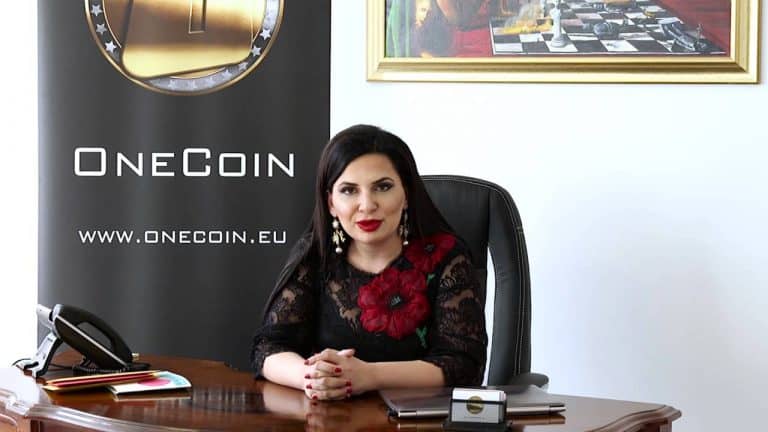 The Onecoin scam, or otherwise known as OneLife Network, was founded by Ruja Ignatova in 2014 and promoted as the first cryptocurrency which allows consumers to cash out their cryptocurrency with a debit card.
However, after several months, investigators discovered that Onecoin was not a cryptocurrency and the whole system has been labeled as a Ponzi Scheme.
The real mastermind behind Onecoin was actually Ignatova, who spent five years building her pyramid scheme.Onecoin used a multi-level marketing strategy, but it is somewhat different from the standard model found in companies like Amway or Herbalife.
With this system, new distributors are paid directly by their recruits which encourages existing members to bring even more people into the system so they can receive payment too.
This helps explain why Onecoin managed to generate over $4 billion dollars in revenue before being shut down.
If you would like to learn how to avoid cryptocurrency scams then please check out our article Top Cryptocurrency Scams To Lookout For.
Sources: Wikipedia OneCoin, BBC News Cryptoqueen: How this woman scammed the word, and vanished Nov 24, 2019
---
2 – Bitconnect (Estimated $3 Billion)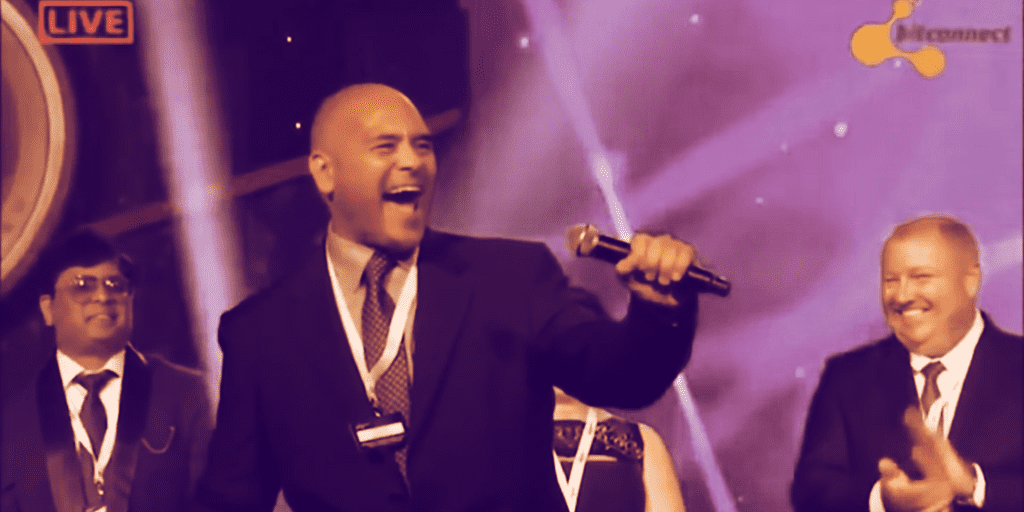 The biggest scam of 2017 has to be Bitconnect which was estimated to have generated over $3 billion in revenue before being shut down by authorities.
During its peak, Bitconnect reached an impressive $400 per coin but this turned out to be nothing more than pure speculation after the company announced that it would shut down just months later. For those who are not aware of what Bitconnect is, the company operated as a lending service for people interested in cryptocurrency trading.
Unfortunately, there were many warning signs about Bitconnect and many investors saw through the scam including Ethereum's Vitalik Buterin who personally warned people about investing with them. He said that his Twitter account alone had sent out 30 different warnings about BitConnect when he tweeted the following"This is exactly why it's not good to invest in stuff you don't actually believe in."
Sources: The Verge, US Government seizes $56 million in crypton from BitConnect's 'number one promoter' Nov 18, 2021, Wall Street Journal SEC sues BitConnect and founder, alleging massive cryptocurrency scam of world-wide investors Sept 1, 2021
---
3 – Bitclub Network (Estimated $600 Million)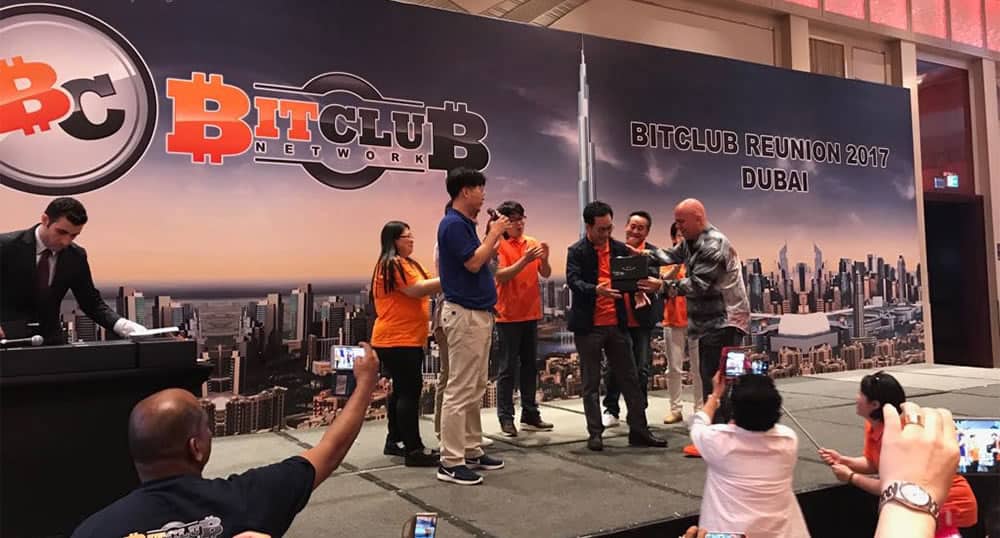 Another big Ponzi Scheme which is still running today has to be the Bitclub Network. This company will try and sign up investors through multi-level marketing schemes, but this simply operates like a pyramid structure. The scam works by allowing its members to refer new members to the system who will then pay an entry fee of around $1,000 to join the network.You may think that with such a high entry price investors would be able to make large profits very quickly, however, this is simply not the case as most people who joined at the beginning only received small dividends per month rather than one lump sum.
Like most Ponzi Schemes, Bitclub Network began to collapse in 2018 and has since been labeled as a fraud. It was estimated that this company took $600 million dollars from people all over the world before shutting down.
Sources: US Dept of Justice, US Attorney's Office District of New Jersey Bitclub August 26, 2021
---
4 – Pincoin and iFan (Estimated $650 Million)

Another big scam that took place in Vietnam involved two companies called Pincoin and iFan who forged a close relationship during their operations between 2016-2018. Together, these two companies managed to con investors within Vietnam out of an impressive $650 million dollars when they shut down early in 2018.
Sources: Crypto News Crypto Scams that Rocked Asia to the Core, Part 3: iFan and Pincoin November 2, 2021, Tech Crunch Exit scammers run off with $660 million in ICO earnings April 13, 2018
---
5 – Plexcoin (Estimated $15 Million)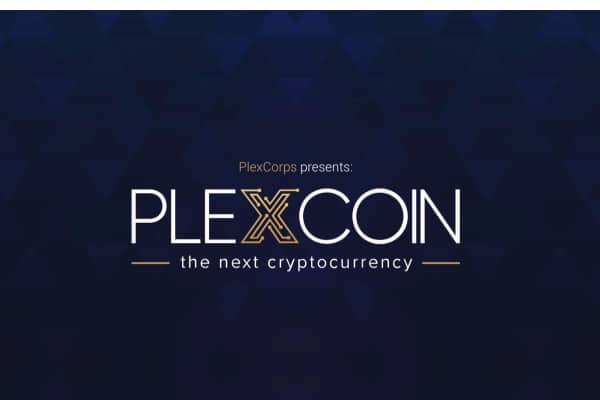 One company that managed to raise an impressive amount of money in 2017 was Plexcoin who conned investors out of over $15 million. Plexcoin was started by Dominic Lacroix, a serial fraudster with at least 30 different convictions for fraud and similar scams under his belt. He pleaded guilty to defrauding people during the initial coin offering (ICO), but claimed that he had new plans in place.
These plans involved switching the token of the company from being called "Plexcoin" to "Diamond Reserve Club" or DRC so it did not appear on any exchange listings. Despite this, he has since been charged with criminal contempt of court by the New York State Supreme Court and has been sentenced to prison until his trial.
Source: US Dept of Justice, Northern District of Ohio Quebec trio charged with running fraudulent cryptocurrency July 24, 2020
---
6 – Savedroid (Estimated $50 Million)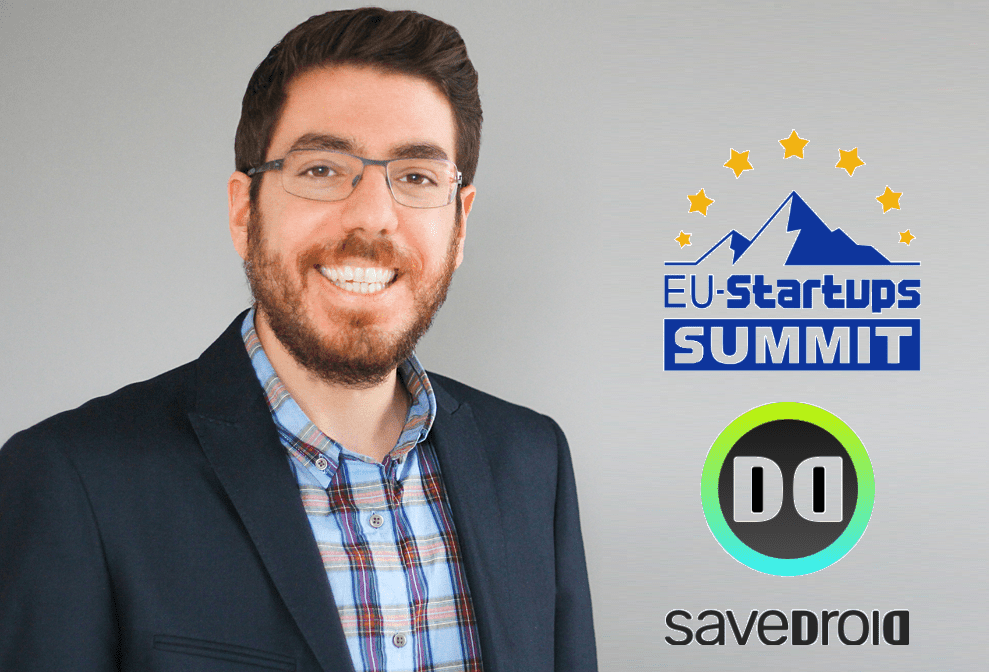 Another company that operated in the cryptocurrency world that turned out to be a complete scam was savedroid which conned investors out of an impressive 50 million dollars. There were many warning signs about this company and their website has since been shut down and can no longer be found online.
Despite the fact that there were many warnings, the founder claimed he wanted to create a German Amazon for cryptocurrencies and if people invested more than 1,000 Euros then they would receive one Amazon coin for every 100 Euros they invested. Despite their promises, nothing ever happened with this project and all of the money went missing before people could withdraw their funds.
Sources: Tech Crunch Another day, another $50 million ICO exit scam April 18, 2018
---
7 – Bitcoin Doublers (Estimated $1 Billion)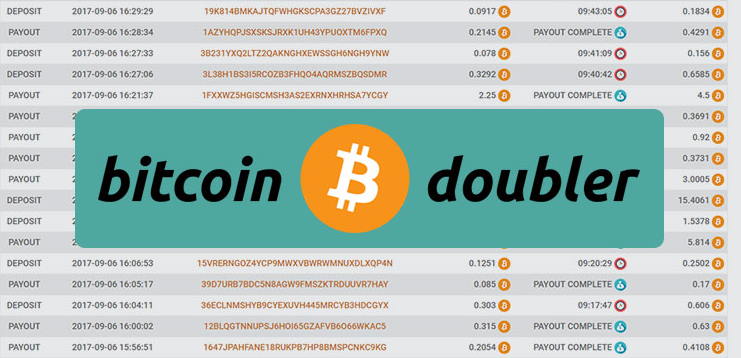 A common scam which seems to be appearing more and more in the cryptocurrency world is when people offer to double your money with no strings attached, but actually, they just want to steal your money and move their funds into another wallet.
There were many companies that launched during 2017 and 2018 with the sole intention of stealing money from investors and these scams managed to take over $1 billion away from users around the globe. One such example was CoinDouble which offered a doubling service for an investment price of up to 50 Bitcoins which would return 100 Bitcoins after a certain period. This company ran for around 9 months before disappearing with all of its website files wiped clean from the internet.
Sources: bitcoin.com Don't Invest in Bitcoin Code, Bitcoin Doubler or Bitcoin Trader – They Are All Scams February 2, 2020; Mango Research Bitcoin Doubler Scam – You will NOT Double Your Bitcoin! January 31, 2019
---
8 – QuadrigaCX ($145-190 Million)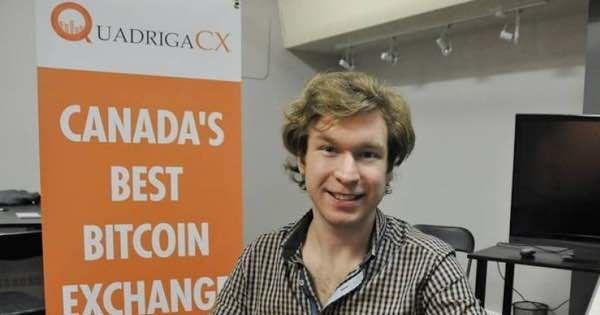 One of the biggest scams to have recently been exposed is the fact that a company called QuadrigaCX managed to allegedly escond with over $145 to 190 million from investors before it was closed down. The mystery behind this one is that the founder Gerrad Cotten died on his honeymoon in India and he was the only person with access to they keys in cold storage.
Shortly after his death was revealed publicly, a statement was made that Cotten died as the only person with access to $190 million of funds, with $145 million of cryptocurrency supposedly "locked up" in a cold storage wallet which can't be accessed. Which is all well and good, but these wallets are empty.
A March 1, 2019 report by creditors Ernst and Young shows the cold storage wallets have just a few thousand dollars in them. E&Y said that large amounts of funds passed through the cold wallets but were then sent to other accounts, including on other crypto exchanges. This means these funds may exist on other exchanges—but so far little progress has been made.
So for now, the funds are gone.
Sources: Decrypt.co The complete story of the QuadrigaCX $190 million scandal March 13, 2019; Wired The QuadrigaCX crypto mystery deepens as wallets turn up empty March 3, 2019
---
9 – Thodex (Estimated $2.5 Million)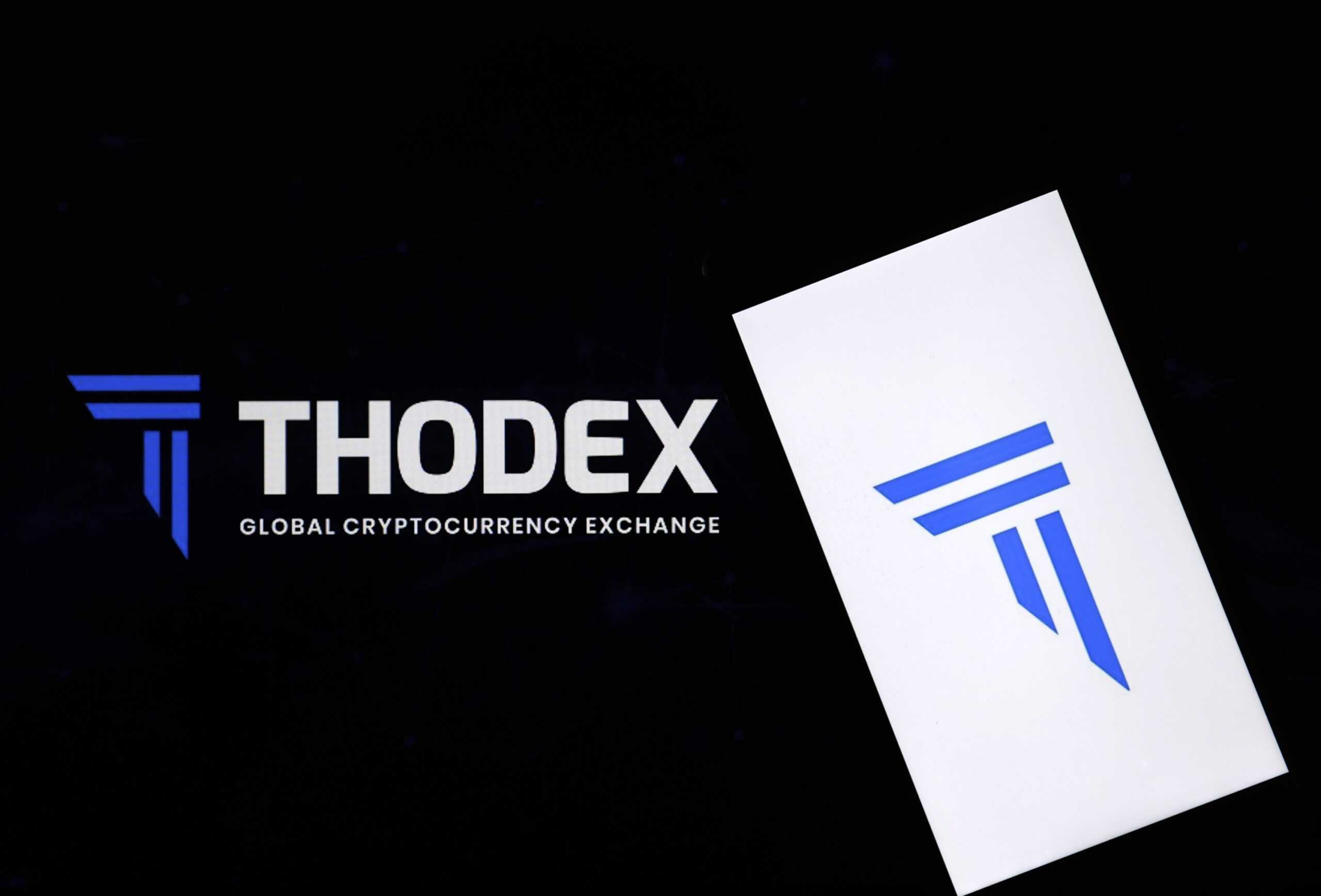 Another common trick that is used in the cryptocurrency world is when people offer a service that can multiply your coins by up to 12 times within a few hours, but actually they just want to steal your money and move their funds into another wallet.
One such company called Thodex offered an 8x multiplier for any investments sent, which is why it managed to take over 2.5 million from investors around the globe. Within a short period of time, all of these funds went missing leaving many unhappy customers with no way to recover their money back again.
Sources: Bloomberg Turkish Crypto Exchange Goes Bust as Founder Flees Country April 22, 2021
---
10 – Twitter and social media offers (Estimated $100 Million)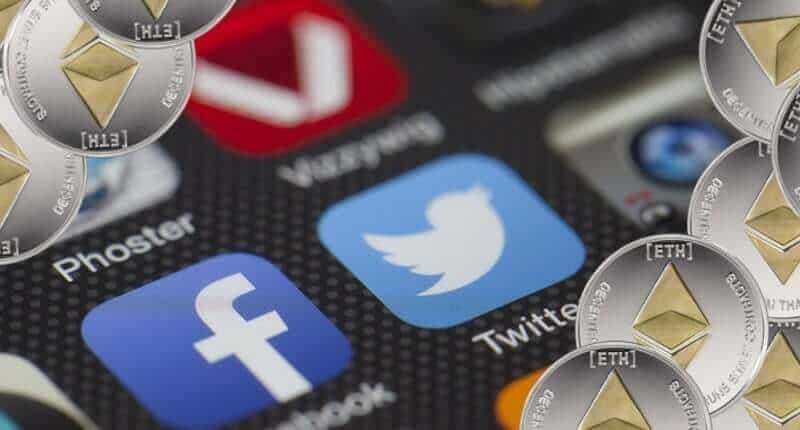 While not related to one organization but in general a scam that uses various social media sites to separate people from their money. One of the biggest industries that appeared due to cryptocurrency was people offering free tokens or money if you followed them on social media. These companies do not actually exist, but it does appear that they are already verified accounts.
If someone follows these companies on a social media platform, then an automated message will be sent telling you how many coins you have received. All of the currency is fake, but this means that your account will receive a lot of attention which can lead to higher-value followers coming in.
Once you stop following the company, all of their currency goes away causing investors to lose out on their funds. This scam managed to take over $100 million from unwary users around the world.
---
What can we learn from these biggest crypto scams?
When you invest your hard-earned money into anything the word of advice is always to make sure that you do your research thoroughly. Without proper knowledge in this area, it is very easy for people to fall into these scams.
Unfortunately, when someone invests money into cryptocurrency they are also investing in risk because there are many scammers who are looking to take advantage of people who don't know what they are doing.
If you have crypto funds that you want to keep safe then use hardware wallets or paper wallets so that nobody can hack them and take your hard-earned cash away from you. There are also a lot of companies that claim they can protect your investments but most of these companies will fail badly without warning.
Another common theme behind all of the latest scam projects is how popular players have been involved with them. There is a large number of people who like to follow big names which they admire. If you are interested in cryptocurrency then the best thing that you can do is to research into the companies that they are involved with and see what other people think about it as well.
Without proper information, it is very easy for anyone to fall into these traps because they look appealing on the surface but there are no real ways of knowing if they are genuine or not until someone has already lost their money.
These schemes have cost many people millions of dollars over time, so make sure to spread the word around so nobody else falls for these scams anymore.